5 YEAR HEALTH GUARANTEE
Thank you for choosing Minipups. We are one of the most popular and reputable in Canada and have clients who travel to us from across the country and the U.S. We take great pride in our business and sell only well bred, top quality puppies. We specialize in Teacup, Tiny Toy and Toy size Breeds.
Yorkies for sale
Maltese for sale
Morkies for sale
Yorktese for sale
Malshi for sale
Linnois for sale
Our most common puppies for sale are Yorkies, Maltese, Morkies (Linnois) and Mal-Shih's. All puppies only go home after 10 weeks old and come with a 5 Year Health Guarantee, Money Back Guarantee, Viral Guarantee, 1st shots, de-worming, vet certificates, bowls, pee-pads and Royal Canin Food. Please browse through our site and if you have any questions or would like to book a viewing feel free to call us from 11am – 8pm Monday to Saturday (Sunday closed) @ 647-838-6762  
WE ANSWER PHONES 11am – 8pm MON-SAT    
OUR WEBSITE IS UPDATED DAILY.IF PUPS ARE STILL POSTED ON THE WEBSITE THEY ARE STILL AVAILABLE. GIVE US A CALL TO RESERVE AND PUPS ARE READY TO BE ADOPTED AND TAKEN HOME AS SOON AS TODAY 🙂 647-838-6762


HEY EVERYONE!!! New pups ready to go June 5th @ 12pm. Litters include Morkies, Maltese, Malshis and Yorkies! Pictures will be posted on June 5th by 10am and we will start answering calls to take reservations ($200 deposit) at 12pm sharp! DO NOT SEND IN DEPOSITS WITHOUT SPEAKING TO US FIRST TO ENSURE AVAILABILITY!!

WE WILL BE POSTING PUPS AS THEY BECOME AVAILABLE AND CLIENTS WILL CALL TO RESERVE PUPS AS PUPS ARE POSTED WITH A $200 DEPOSIT



CALL US AT 

647-838-6762 (Monday – Friday 11 AM – 8PM , Saturday's 11am – 5pm) 
LIKE US ON FACEBOOK (

link is just above GALLERY tab or search minipups) FOR HUNDREDS OF TESTIMONIALS WHICH ARE SENT IN DAILY AND UPDATES ON UPCOMING LITTERS. Real-time Minipups reviews facebook.com/minipups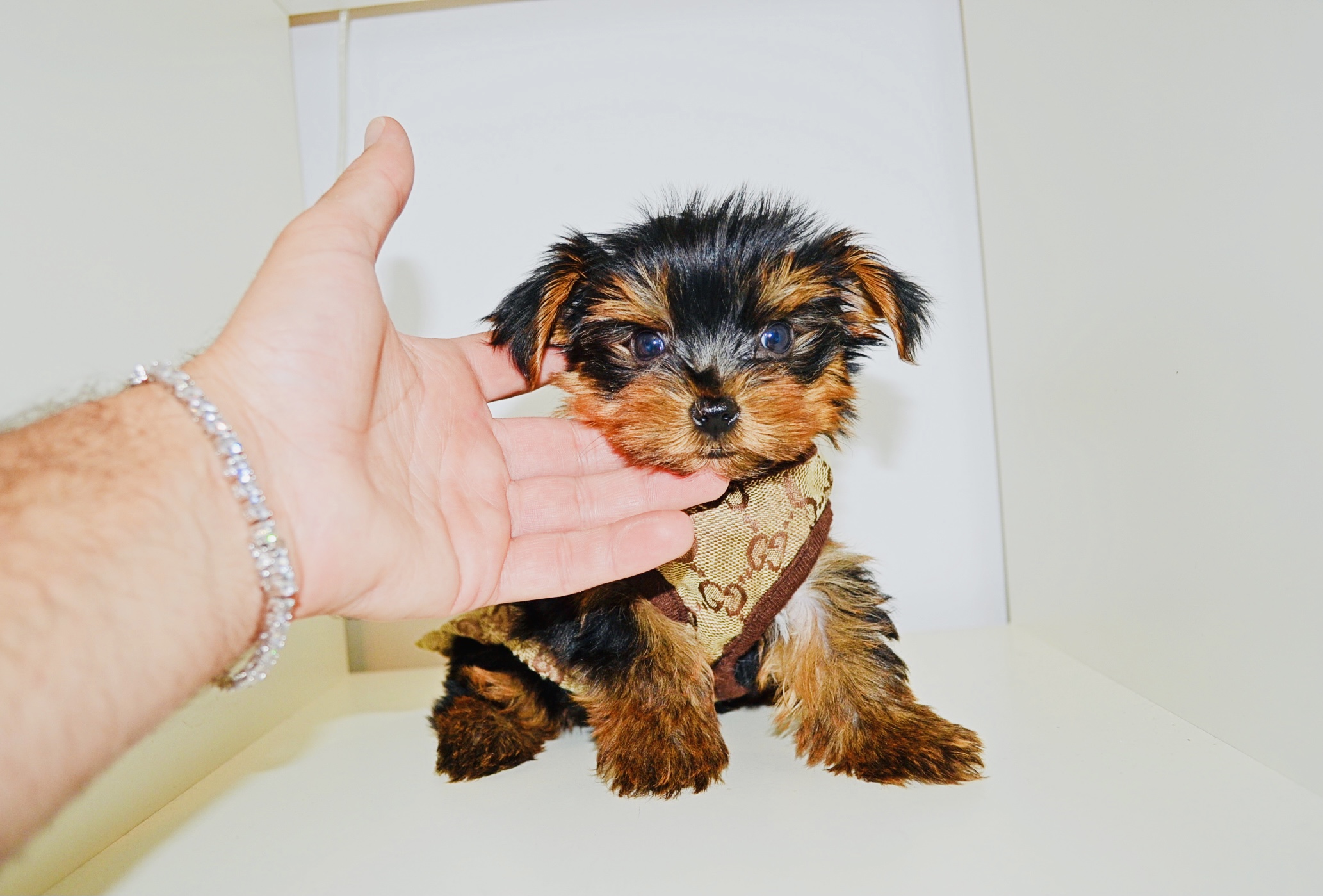 *** READY JUNE 9th ***
MALE TINY TEDDY MORKIE
ONLY 1.4 LBS NOW @ 10 weeks
$5200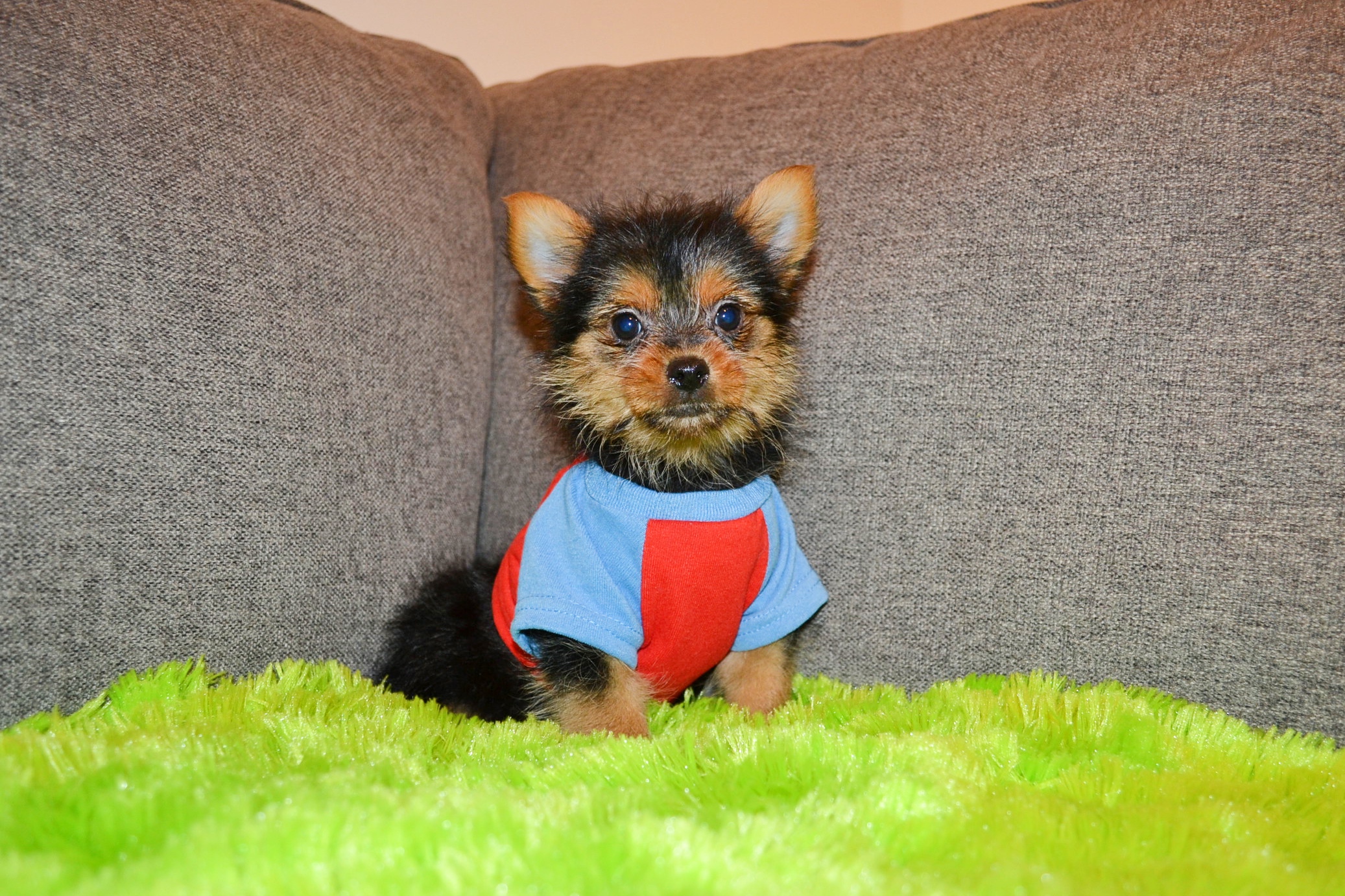 *** READY JUNE 5th ***
MALE TEDDY YORKIE
MATURE TO 7 – 8 lbs
$3200 
FORMS OF ACCEPTED PAYMENT WHEN PICKING UP PUPPY ARE CASH, CERTIFIED CHEQUE OR E-TRANSFER. PAYPAL MAY ONLY
BE USED TO RESERVE YOUR PUPPY ($200 MAX PER CLIENT VIA PAYPAL) DEPOSITS ARE NON REFUNDABLE.
CLICK HERE FOR PAYMENT
---