Tracey, Courtney and Tyler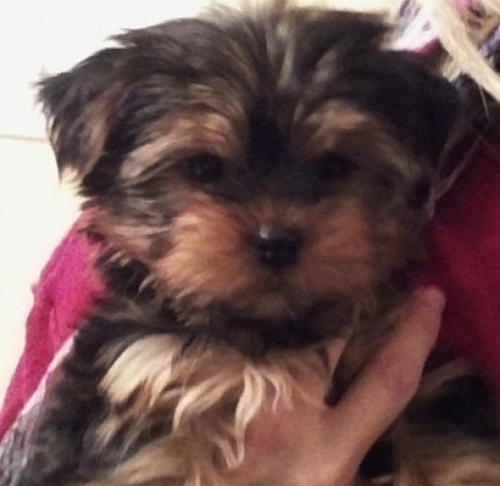 Hi John,
Once again, thank you so much for our precious little Ronnie! Yes we changed her name from Bailey to Ronnie. There was a kids discussion once we got home and had to the toss so that we didn't confuse the poor little girl!
She is settling in very nicely! She learned quickly to whine in hopes to have someone come and save her! 🙂 we have ignored her so she doesn't run the house!
Here are some photos that we have.. there are others, however, she does not like to stay still much currently!
Tracey, Courtney and Tyler