Alexandra and her puppy, Toronto, Ontario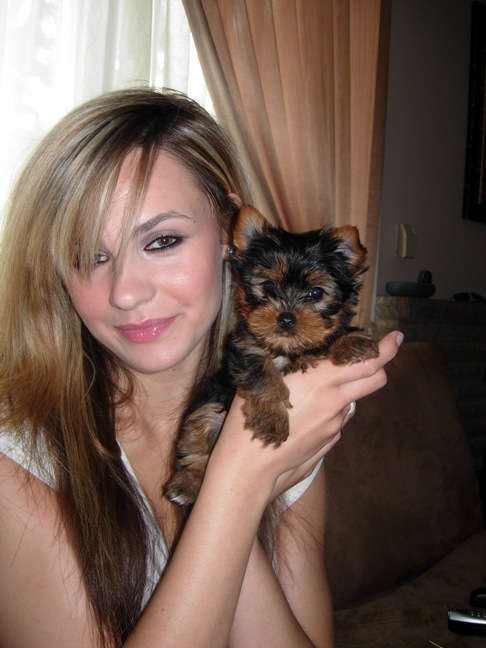 Hi John!
I just wanted to send you an update on our puppy, lil Mischa. She's adapting very well to her new home- the Lady of the house, as my dad calls her and most def the new baby for my mom. Everyone absolutely loves her!!!Thanks so much, she's an amazing puppy!
Take care 🙂
Alexandra
Dec 19, 2010
Hi John,
Mischia update- She is doing fine, still a tiny puppy and i have to say she is, by far, the best looking breed of dog I have yet to encounter and the most affectionate. I randomly still give out your number, so it's nice to know you now have a website.
Talk to you soon,
Aleksandra
minipups reviews
Facebook.com/minipups