Angela, Simon and their Mal Shi puppy, Mississauga, Ontario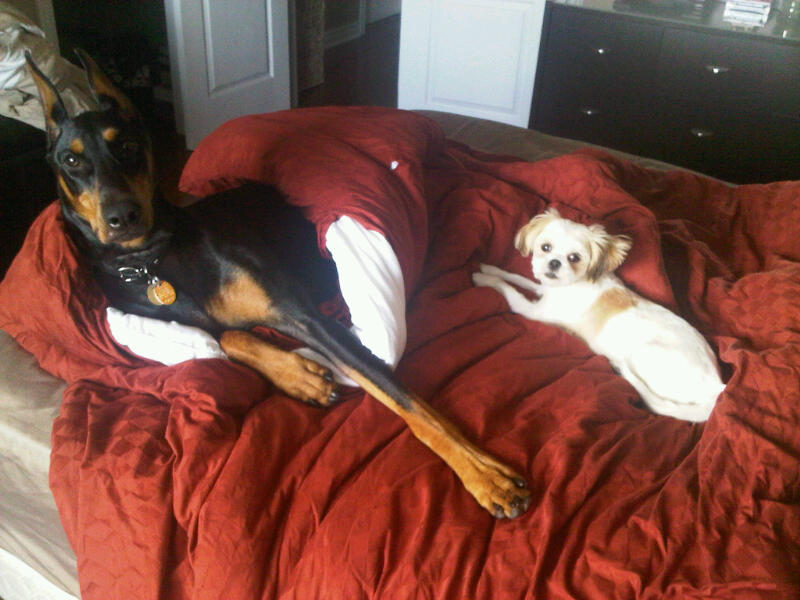 The moment we were ready to welcome a new puppy to the family i thought of John. I knew that he would be able to help us with our search for the best breed of puppy and match us with the perfect toy Mal Shi. The first time we saw Bella and picked her up, we knew she was the right puppy for us.
Her disposition is playful, sweet and attentive, and she gets along famously with our 80 lb female Doberman, Toni. The two are inseparable and love playing together, and they are quite the dynamic duo when we're at the park. John has been there for us from the start to answer any question we had about feeding, training and care of our new puppy. It is always such a pleasure chatting with John at Minipups and we've highly recommended him to our friends and family.
Thanks so much!!
minipups reviews
Facebook.com/minipups