August 7th, 2012 – Fitchett Family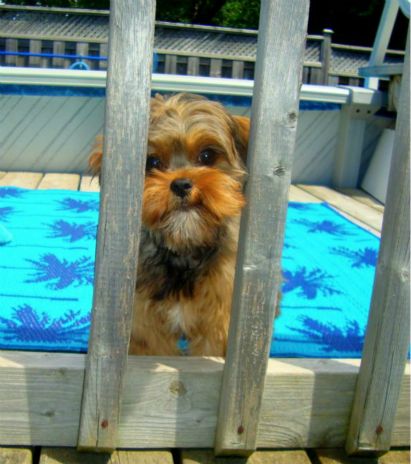 Hi John!!
Just wanted to give you an update on Baby Jack the tiny toy baby-face teddy bear morkie we purchased from you in April. He is now almost 6 months old and 5 pounds. Jack is the most loveable, smart and playful dog. He loves to shower everyone with his kisses and cuddle in our lap. We love him very much and can't get enough of his cute face 🙂
Thanks John and Minipups for the perfect puppy for our family.
Anita, Murray, Erika, and Brittany from London, Ontario