Ellsworth Family- St. John's NF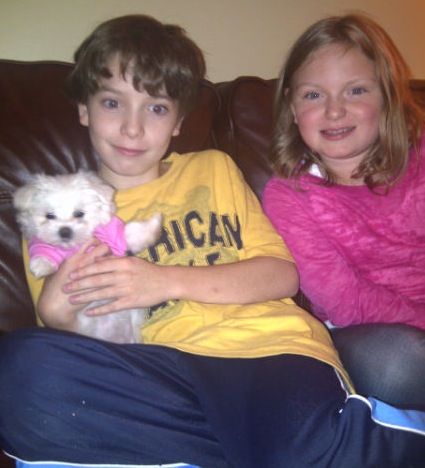 October 15th, 2011
Ellsworth Family- St. John's NF
Hi John,
Funny you should contact me, just talking about you. The dog is awesome! My daughter and son were so surprised…thanks to you.
The flight went great. She cried until takeoff but didn't peep until we landed. Her first visit to the vet was great also. She is a very active, loving puppy and a fabulous addition to our family and already spoiled, lol. Thank you so much and I am going to attach a photo.
Brian Ellsworth and Family.