Georgia Jubilee (3.2 lbs Teacup Morkie)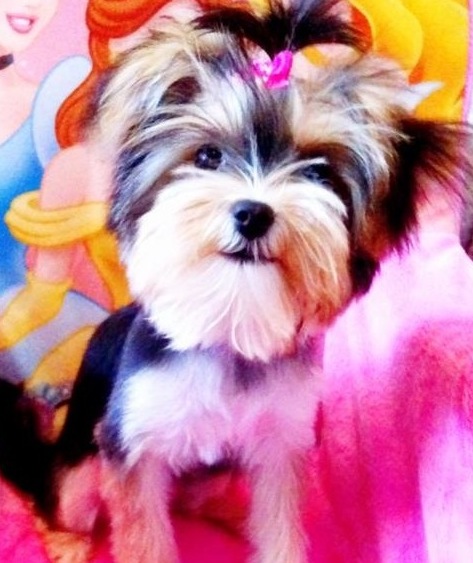 Hey John,
Isn't Georgia Jubliee adorable! When we brought her home she cried for the first night, after that she slept on my chest and slept the whole night! It only took us less than 2 weeks to train her on the pad / outside the condo.
She has a great appetite, not picky and not fussy to eat. She's very selective about the dogs she likes-she loves daisy and coco-I feel that this helped her development immensely having the two older dogs to guide her-they even surround her on the walks we have gone on.
Her personality is sweet, a little bit head strong but responds well to no or that's naughty, no problems with aggression-only trying to get her to stop kissing you sometimes, she sleeps through the night and gets up at her discretion to go to the bathroom and comes back to bed using her stairs. She' not yappy-but protective like my Maltese at the door if there are noises she doesn't like. Her favorite snack are raspberries and blueberries.
Hilary and Cory
290