July 6th, 2012 – Strum Family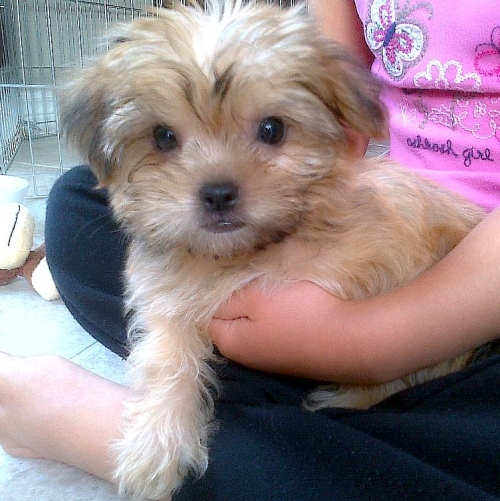 We would like to Thank you for all your help in chosing our newest family addition. Luca our Morkie, has been a joy to our home these past few days, he has settled into our home very nicely. Luca is spunky, cuddly and super smart and has taken a real love for us all.. He is working really hard on pottying outside and is now only after a few short days pawing at the door to go out which has been awesome. He is super great with the 2 girls and they just adore him. We are also working on crate training him with has been going very well also. Luca is a wonderful addtion and is so deeply loved already. I never thought it was possible to love a little fur friend as much as we do. He had his "Well Puppy" visit today and he is a healthy and active little boy and returns in 2 weeks time for this second set of vaccines and will be having his second dose of deworming meds today. We will continue to send periodic updates and photos of little Luca as he grows.
Thank you again Minipups. We couldn't be more in love with our little Luca he has truly completed our family.
The Sturm Family (Heather, Tom, Isabelle, Laila and Luca)