LEAH MILLER: Much Music, So You Think You Can Dance Host, E Talk Host – Tiny Toy Morkie Puppy, Toronto, Ontario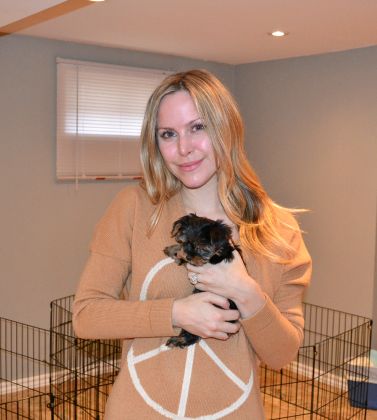 Dear John,
I just wanted to send you a little something to say THANKS! Alabama has changed our lives. I can't even express to you how happy she makes us. Thank you for telling me that she would be the best pup for us. You were right!
Thanks for always being so helpful when I bug you. I appreciate it! You are so good at what you do 🙂
John: Thanks Leah for your wonderful card and the Tim Hortons Gift Card 🙂 I love coffee, lol!
minipups reviews
Facebook.com/minipups