May 24th, 2012 – Dickin Family, Milton, On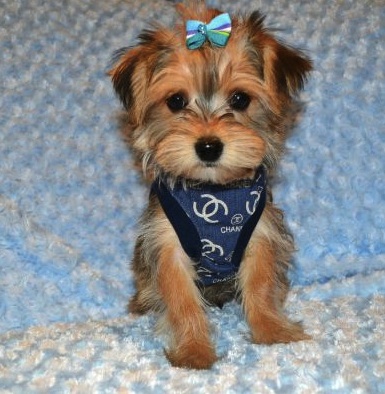 Hi John.
Thought we'd send a couple snaps to let you know that Finn is adjusting SO well!! He and Cooper have become great pals and play in spurts until Finn is spent and retires to his bed. Finn sleeps right through the night, not stirring between 1030 and 700! Although he has accidents in his crate, he does go to his pad at the door and pees there almost regularly! After one week we are amazed at how well he's adjusted! He sure likes his food and has been an incredible bundle of joy!
We will send a few more photos now and certainly keep you updated on his progress.
Thank you for providing us with such a beautiful little puppy!!!
Jacqueline, Sarah and Brandon Dickin