MICRO TEACUP YORKIE PUPPY, ONLY 1.6 LBS FULLY GROWN!!!!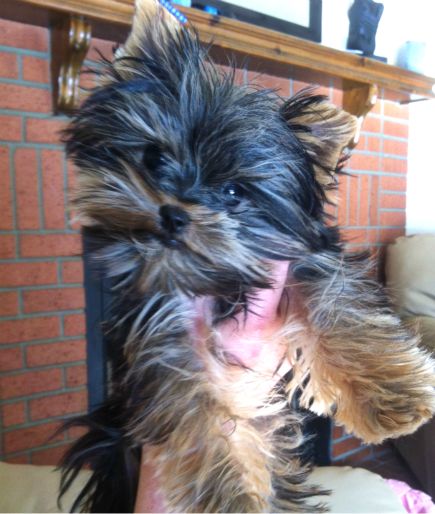 Hello John!
It's been a week since Akira has been home with us. She really settled in as being apart of the family. She sleeps all night and eats really well. She is so pretty and smart, she knows where her pee pad is and goes right to it. "she just melts your heart". I swear when i bring out the camera she stops what she's doing and takes a pose… it's the cutest thing ever. She knows stay and come. John she doesn't move until you tell her "Akira come". She just wants to please you and loves the reward of being a good girl. I love her so much and i knew she was my baby when i first saw the video.
Do you realize just how happy you make family's by connecting them with each other? I am so thankful for you connecting my family with our perfect little angel. Really John…thank you from the bottom of my heart. We all just love her to pieces.
Bobbie-jo