Paula Trasias, P & P CATERING ( www.pandpcatering.ca)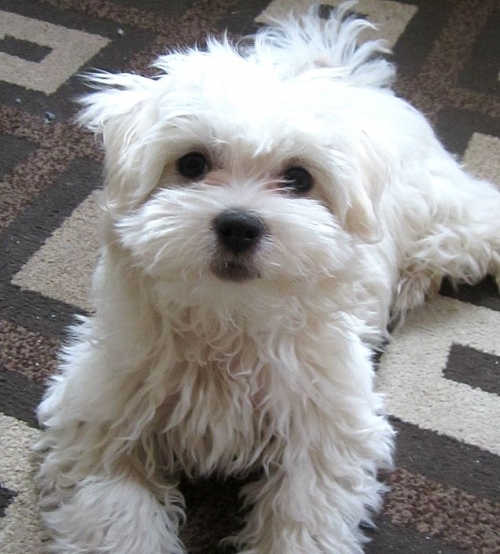 Hi John, sending you a pic of our little Bella (she lays on the rug by the door and loves to watch me vacum, knowing that her rug will be vacumed next). This little fluff ball has put us under her spell and has wrapped all of us around her little paw.
She is 3 months now and I believe she is the smartest puppy around (OK, I might be a little biased). She is 99% potty trained and knows how to some, sit, stay and leave it.
She is so beautiful and has such a wonderful temperament which I believe starts with all the love you and your mom give to all your puppies. I knew that when I was ready to purchase our little girl it would only be from Minipups. Your puppies are of the highest quality and the customer service before and after the purchase is second to none (thanks to you and your mom for answering my many questions)
I would and have referred your company to everyone who would like to purchase a beautiful, healthy puppy. Wishing you many years of success!