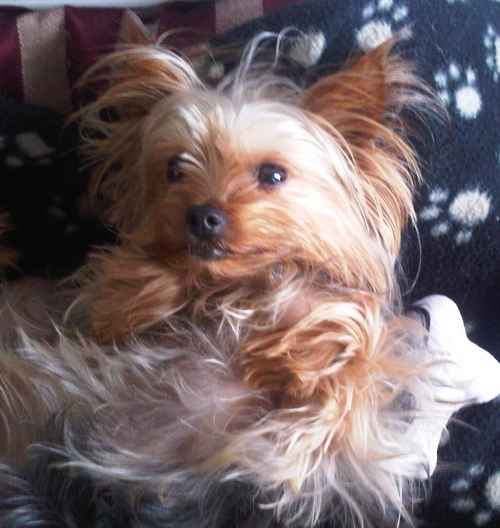 Laurie Harrison-Loncke – Delhi, Ontario
We are previously from Georgetown, Ontario and now reside in a small town called Delhi, Ontario. When we first purchased our yorkie 3 years ago and met John, we were so impressed with the beauty and cleanliness of his home and puppies. Our little female yorkie named "Ainslie" is 5 pounds and so pretty. She stops traffic all the time! We were so impressed with John's puppies we decided to purchase another one, this time a maltese named "Preston". He is a seven pound handsome young dog, who is very close to his yorkie sidekick. John and I have kept in contact over the years and he always asks about the dogs and how they are doing.
John, we cannot thank you enough for our two beautiful, furry family members and your friendship as well.
Lauri Harrison-Loncke