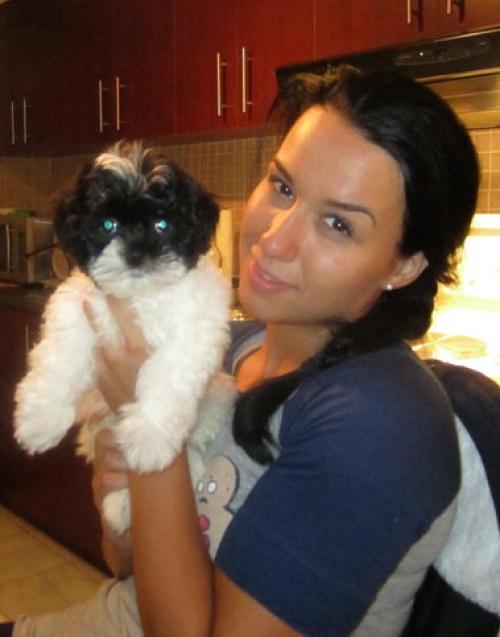 Dimitra and Billy – Port Hope, Ontario
We were first time dog owners and had NO idea how to care for a dog. A friend told us about John in Georgetown, so we called and asked many questions about different breeds that would fit our lifestyle. We knew what kind of personality and disposition we wanted but had no idea on the different breeds. John suggested we do some research on the Malshi breed, and so we did. A few weeks later we decided to go and take a look and we fell in love with a black and white Malshi who we named Oreo. We are so happy with him, everyone loves him, he's vey social with people and other dogs in the neighbourhood. We couldn't have asked for a better dog.
Thanks so much John!
Best Regards,
Dimitra and Billy
Feb 2nd 2012 – Hey John! Oreo is almost 2 now, we just wanted to send a pic of him all grown up. He is the best dog we have ever had and the whole family loves him. Thanks!