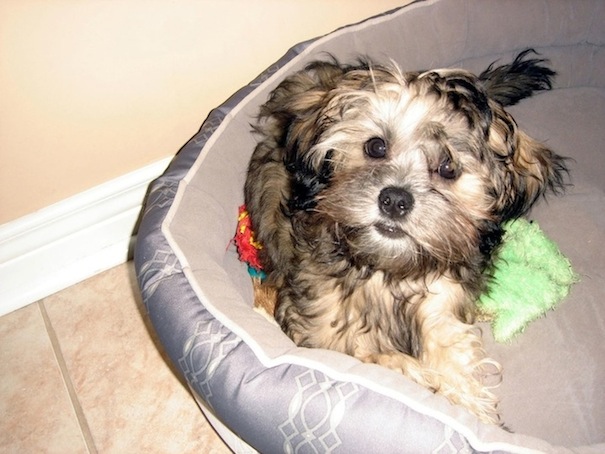 Dear John and Mom:
My husband Bill and I visited your home on a whim one Friday morning in April, to see some Morkie pups. Little did we know that on that fateful afternoon we would fall in love with your 3 month old – last of the litter – Malshi. He stayed on our minds through that night and Saturday, April 9th little Buddy became part of our family.
My father was a breeder so I've had puppies in my life forever. Never have I come across such a well adjusted, friendly, loving little creature. He was pad trained by 4 months and learns so quickly. He is anxious to please and doesn't put up a fuss when grooming.
I can only attribute this to a very happy and healthy start in life with you John. Thanks also to your mom, who had felt sorry for him being last of the litter, and gave him special love and attention. I'm sure this affection helped mold him into the wonderful little guy he is at 6 months.
Thanks again John and Mom for bringing such joy to our lives.
Nancy & Bill Campbell
Burlington